Vista Verde Lounge and Bar est. 2023. Strives to be an integral addition to the Golfland experience in Alvor. Offering fantastic views for all who explore the Vista Verde floor.
Serving traditional Afternoon Tea with a wide assortment of top shelf loose teas, to be enjoyed on our patio. To offering a top of the line experience with our indoor golf simulator (Trackman). Utilizing a top of the line 4.70 meter wide indoor screen, combined with a high end laser-projector, a separate 5.1 surround sound system for indoor activities, modern sound channels for the bar and patio areas and a fully stocked bar focusing on creating a welcoming space for all out patrons.
The technologies added to the floor allows Vista Verde Lounge and Bar to be able to host conferences and events. Group events and private functions are also a regular endeavour for Vista Verde Lounge and Bar. Taking advantage of the strength from our head chef in Jasmine restaurant. Allowing our clientele a wide selection of food and beverage packages during an event/conference.
We hope you will enjoy exploring this new addition to the Golfland family and we look forward to having you all as our honored patrons at Vista Verde Lounge and Bar.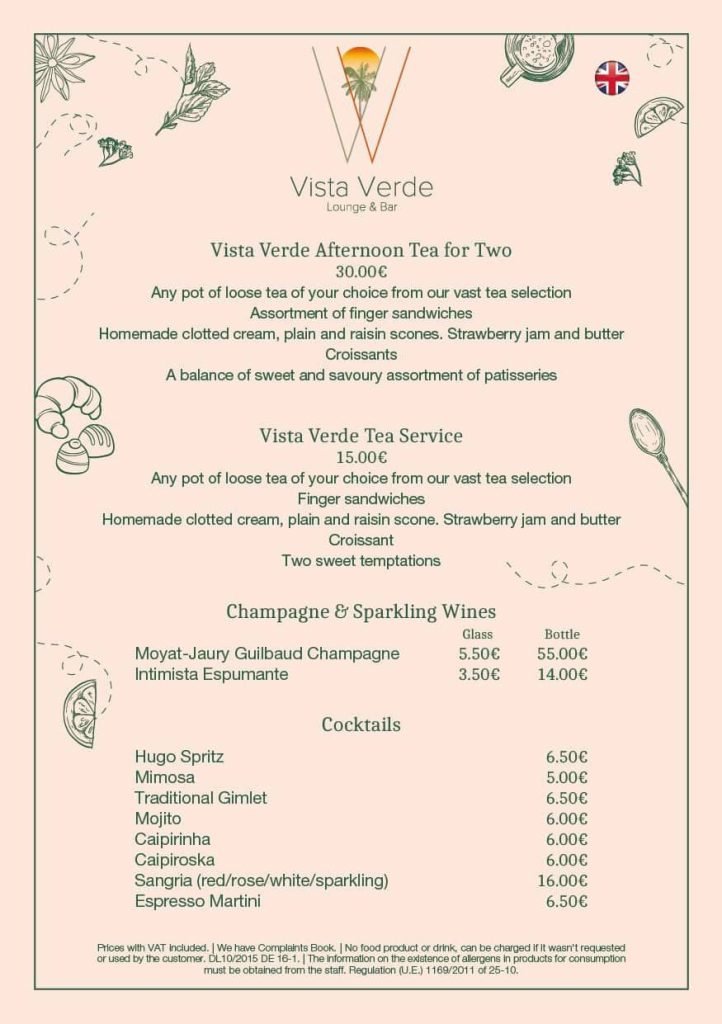 Tuesdays to Saturdays 11:30 to 18:00
Call or email 932556145 nicolai.soderberg@golfland.pt for bookings